Hypopressives by LPF
LEVEL 1 WORKSHOP
Hypopressives by LPF exercises, What are they? Why should I do them? Am I doing them right?
Learn all the basics to make sure you perform your hypopressive exercises properly. Super important if you're join our online sessions!
These exercises are not easy and require proper technique. To get their benefits you need to perform them well.
Webinar where we will answer all your doubts. There is no "stupid question" here.
What happens in my body during pregnancy?
How to not damage my body while exercising? I don't know what exercise is good or not good.
Diastasis recti. What is it? Do I have it?
Am I supposed to know what is the Pelvic floor?
How to recognize Pelvic floor issues
Do's and Don'ts during postpartum
Open questions
Childbirth group preparation
BY KATIA JOHNSON
This one time, 3 hour accelerated course, is designed to help parents prepare for childbirth in a « quick course » for the time-challenged parents or as a refresher for the experienced ones.
Come and learn the basics of labor & birth, pain coping strategies and how partners can help. Get the basics, ask questions and learn some valuable information and skills to help prepare you for the big day.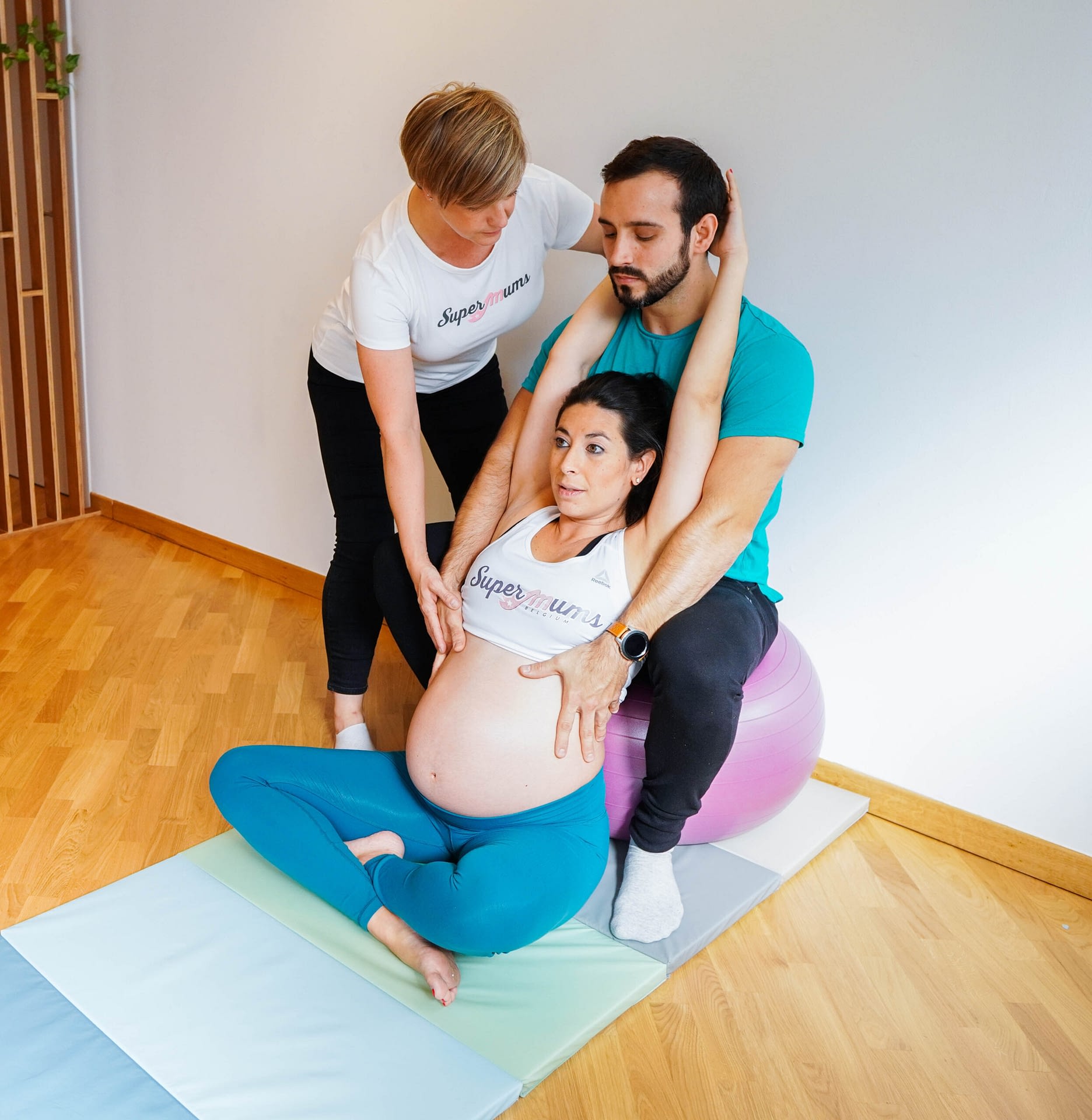 Yoga therapy support groups
BY EMILY GOLD
Emily Gold is a yoga therapist and teacher, doula and public health specialist. Emily is trained in a variety of yogic modalities including Hatha, Yin, Prenatal and Postnatal Yoga and Womb Yoga.
Apart of teaching prenatal and postnatal yoga in SuperMums, she bring us amazing support yoga workshops:
BY ODETTE DE FAYS
Breastfeeding, although it's the most natural way of feeding your baby, it usually comes with lots of questions. That's why we offer you all the support and guidance about it. Whether you are pregnant and thinking about it, or you are already in the middle of your breastfeeding journey, these courses will help you enjoy the most this magical experience (partners are welcome too). Specifically created by a lactation consultant, we will cover everything in 4 separate workshops:
Only the workshops by Bea can be directly booked from the widget below. For all others please use the "Book now" button in the descriptions above to send the instructor a direct message.